Golden Gark
Price £29.95 – £39.95
The Gark allows you to clear everything away in literally a jiffy. Indispensable in the garden, in gravel, in the orchard, on the playground, and around the stables.
The Gark is multifunctional and very ergonomic. Due to the ergonomic design, you will save your back when raking, shovelling and sifting on all grounds for all kinds of garbage. No need to keep switching between a rake and a shovel, and bending over. The Gark can do it all in one.
Rakes, shovels and sieves in an instant and without needing to stoop
Makes gardening easy and fun
Dutch quality product. Made of high quality and durable materials
Extremely strong and lightweight.
More than 500,000 satisfied users
Comes with 2 years warranty
Customer reviews: ★★★★★ (4,8 / 5)
Benefit from 10% discount & cheap shipping!
Order two or more and receive a 10% discount and only pay for one shipping fee. Double discount for you!

Multifunctional garden tool
The Gark allows you to remove all your garden waste smoothly, quickly and without the need for back breaking labour. Literally in a twist! Watch the video, see for yourself how easy it is to use, and purchase your Gark directly.
In the video, you will see the Gark in action. You can slide the Gark smoothly and quickly on all surfaces. You can use the Gark's raised sides and back to easily remove large amounts of garden waste in one smooth motion. You can easily spread compost with the Gark, and it's invaluable as a pond tool – removing leaves has never been so easy. And that's not all: the Gark can also be used to remove animal waste.
The Gark is lightweight, strong and comfortable to handle. Imagine how many ways you can use the Gark. Order the Golden Gark directly online so you can enjoy the convenience of the Gark.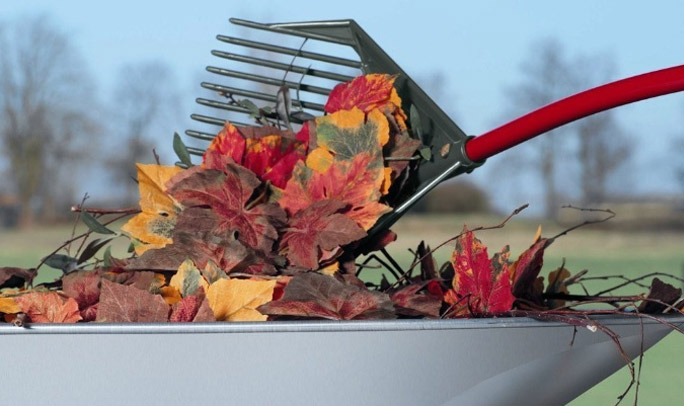 An all-purpose cleaner
Sometimes it's difficult to find the right tool for the job. Raking, for example. You have to bend numerous times to clear all the rubbish or alternate with another tool. All this is in the past with the Gark, and that's not all.
The Gark is a fantastic garden tool for your home and its versatility will amaze you. You can use the Gark in the garden, the vegetable garden, the orchard, the recreation area and the stable.
Read more about the Gark: